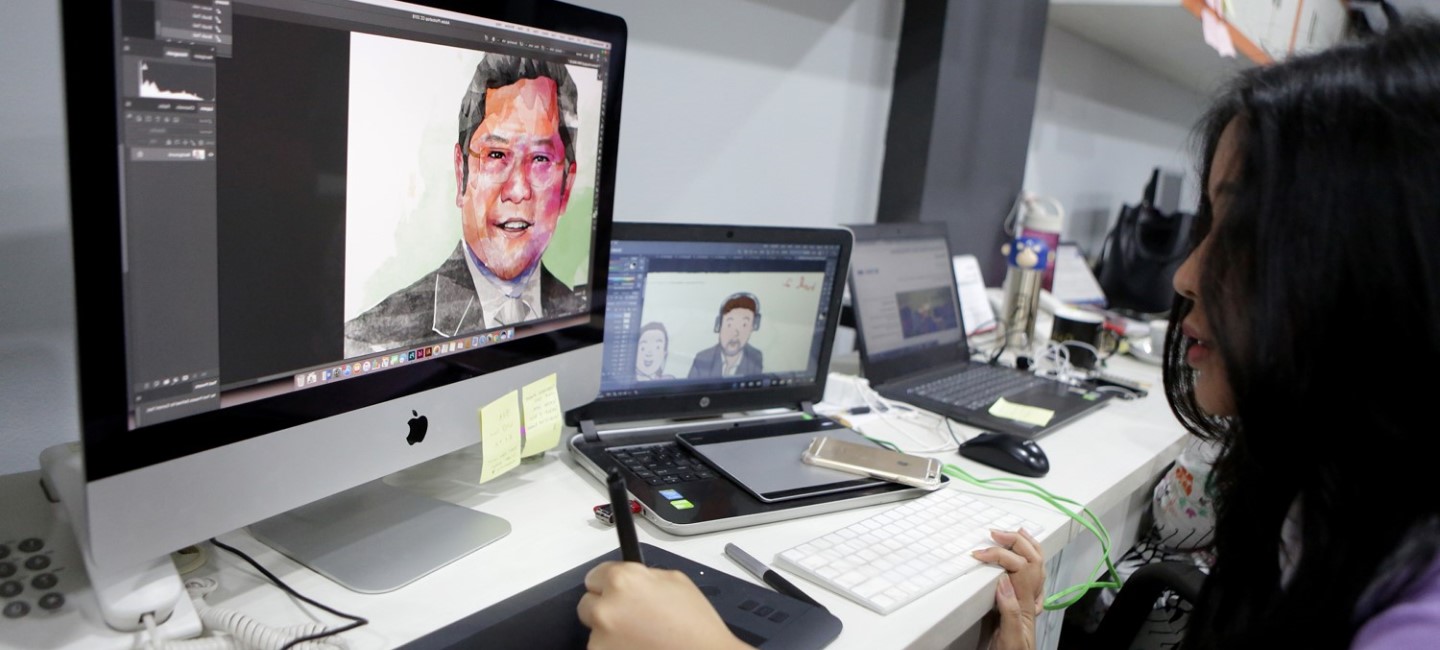 Program currently open for applications!
Tailored coaching for Asian media
Amplify Asia is an innovative coaching program for independent media working to build their business capacity and financial sustainability. It provides support to independent media based in or serving selected countries in Southeast and South Asia.
Key features and benefits
Careful matching with personal coach from the region to advise on company strategy
Capacity building plans tailored to the media's individual needs
Access to regional specialists
Technical assistance in areas such as website redesign, SEO services, sales and marketing training
Possibility of small grants and seed equity facility
Participating media
Criteria for joining the program
Amplify Asia supports the business development of selected media from several countries in South-East and South Asia. There are strict eligibility conditions for participation. Applicants must be:
Media companies (for-profit) or not-for-profit organizations committed to providing credible, independent news, information or public interest debate for audiences based primarily in South and Southeast Asia.
Independent from the government or any other political or economic interest group.
Supportive of democratic practices and institutions, political pluralism, transparency, human rights, dignity and equal rights for all, regardless of race, ethnicity, national origin, gender, sexual orientation, religion and other subjects of discrimination.
Legally registered, except in extraordinary circumstances.
Committed to developing a path to financial sustainability.
Having sufficient capacity to produce regular financial reports.
Willing to commit sufficient time to work with coaches/mentors and carry out assigned tasks.

Apply now or explore more about Amplify Asia
FAQs
Media from the following Southeast Asian countries are eligible: Brunei, Cambodia, East Timor, Indonesia, Laos, Malaysia, Myanmar, Philippines, Singapore, Thailand and Vietnam.
Media from the following South Asian countries are eligible: Bangladesh, Nepal, Pakistan and Sri Lanka.
We do not have an expansion planned at this time.
Coaching schedules are based on agreement between the media and the coach assigned to work with them, but virtual meetings are usually weekly, bi-weekly or monthly, with periodic in-person coaching meetings as well. At least two of the media's top executives should be ready to participate regularly in the coaching program.
Amplify Asia principally provides capacity-building support in the form of coaching and training. The program does have a small grant facility to support new initiatives designed to extend audience reach or increase revenue, provided the media's coach endorses them.
No. While Amplify Asia supports and encourages local language projects, the application must be in English.
Yes, but they must be committed to developing non-donor revenue streams.
If you have a question that isn't answered here, please contact Senior Program Officer for Asia Mayuri Mei Lin.
Do you want to provide funding or support to this program?
Find more information here on how to make a meaningful contribution.
News from this program