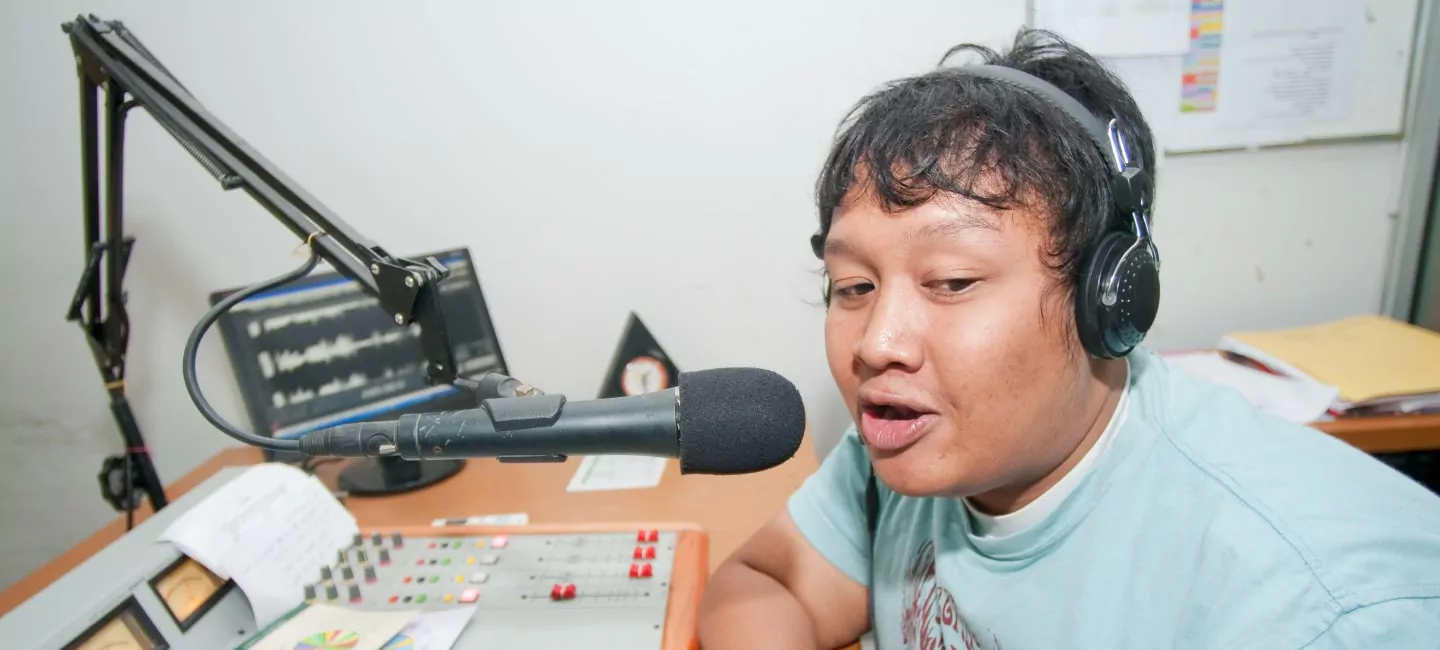 Constantly evolving to deliver our mission
A pioneering vision of media freedom
Serbian journalist Sasa Vucinic, who managed Radio B92 during the early Yugoslav Wars, and US correspondent Stuart Auerbach founded MDIF in 1995 as Media Development Loan Fund. They had the idea of launching a 'media bank' – a decade before the term 'impact investor' was coined – to help journalists in countries with a history of media oppression build sustainable news businesses, strong enough to stay independent of governments, political parties and oligarchs.
Sasa and Stu's initial aim was to help media from Eastern and South-Eastern Europe navigate the transition from communism while establishing their editorial independence. But they soon realised there was an urgent need for media financing and advisory in other countries seeking to escape authoritarianism and systemic corruption, like Indonesia, Guatemala and South Africa. We also began expanding the services we provided – in 1999, we made our first equity investment, then started providing other forms of financing including quasi-equity, guarantees and venture capital.
More than 25 years after making our first loan to a small Slovakian newspaper called SME, the organization Sasa and Stu created has grown faster than they – or anyone – imagined, providing $300 million in affordable financing and helping more than 149 independent news businesses to flourish and grow. With more than 7 billion people living in countries without a free press, our mission is as critical today as it was in 1996.
The organization also changed its name to Media Development Investment Fund in 2013. Though only one word different, we think 'investment' captures the scope of our work much better than 'loan', both in terms of the range of financing we provide and the advisory support we invest in our clients.
It's not a bank. We had to actually go into these companies and earn our return by fixing them, by establishing management systems, by providing all that knowledge about how you run a business on one side, while they know how to create content.

Sasa Vucinic, MDIF Co-founder
Sadly, Stu died in 2003 and wasn't able to see how the fruits of his labour continued to grow. Sasa served as Managing Director from 1995 until March 2011.
Together they left a legacy to be proud of: the world's first global investment fund for independent news media. Perhaps more importantly, they created a thriving, adaptive values-driven organization with a life of its own.
"We didn't need MDIF help on the journalistic side of the business, but in management and running a company," Alexej Fulmek tells the story of SME daily receiving MDIF's veryfirst loan