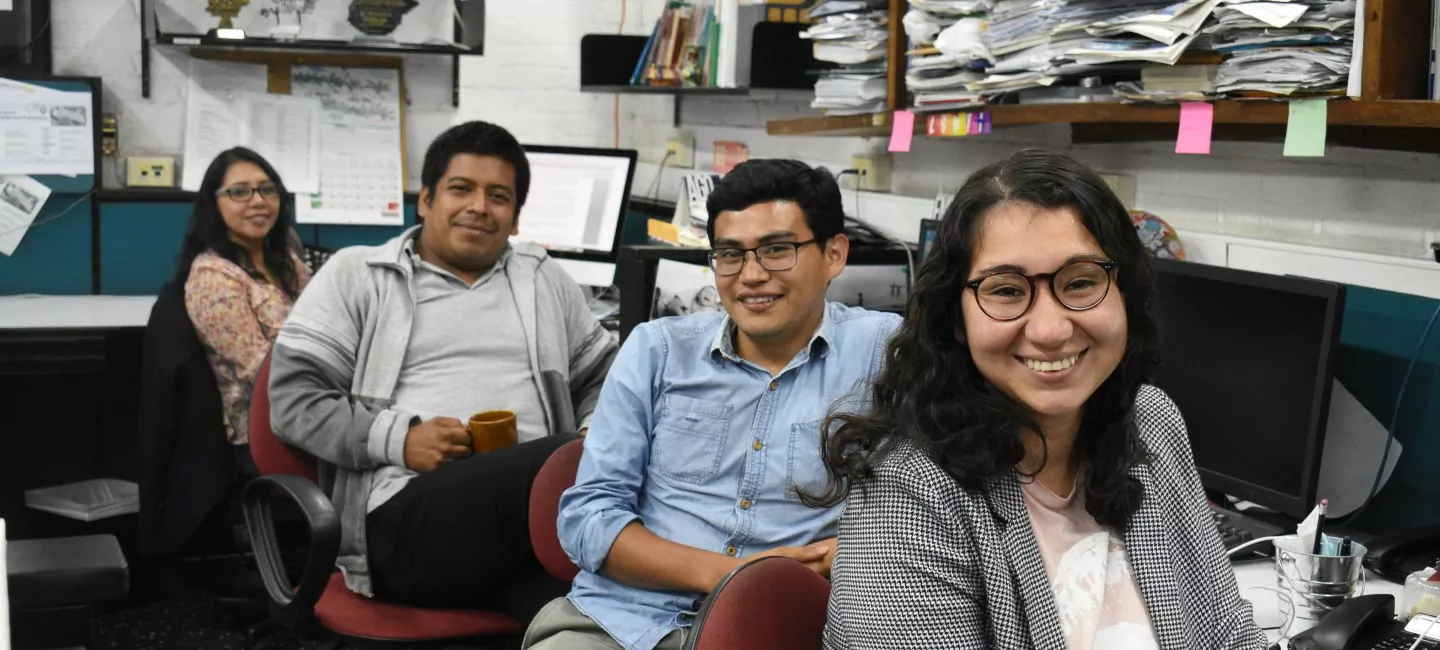 Tailored interventions for continuous improvement
Empowering sustainable media through strategic advice
Since MDIF made its first loan in 1996, we have supported our investments through technical assistance (TA) in media management and strategy. We believe that by providing coaching, training and consultancies, we can help clients leverage our financing to build sustainable businesses aligned with their core values.
Dedicated to unlocking business potential
Our media advisory services takes various forms, including tailored consultancies, long-term mentorships, workshops, conferences and peer-to-peer learning. We address a wide range of issues, from optimizing paywalls and driving reader engagement to designing and launching new products and supporting media startups in governance and business plan development. We recognize that continuous improvement is crucial for news organizations to unlock their full potential.
We conduct systematic monitoring and evaluation, and by working closely with clients to define Key Performance Indicators (KPIs) and tracking progress over time, we optimize the effectiveness of our support.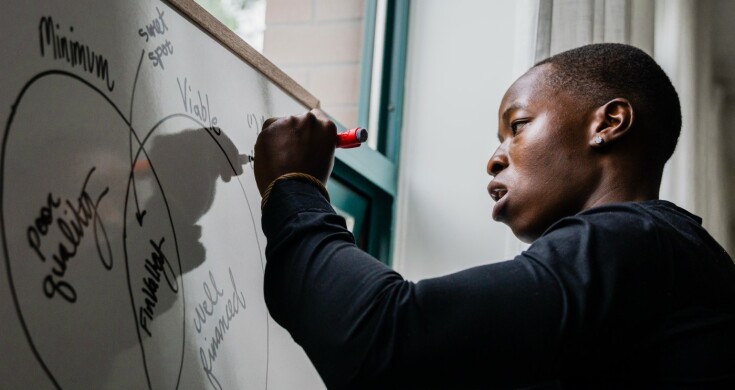 Delivering tangible results and measurable outcomes
Over the past 25 years, Media Advisory Services (MAS) and other MDIF interventions have delivered more than $30 million worth of impactful media management advice and assistance, resulting in tangible improvements for our partners. We believe that measurable outcomes are vital for client growth, as well as demonstrating the effectiveness of our tailored approach. Check out some examples of the impact of our interventions below.
104
media were engaged by MAS last year, including 38 MDIF clients, in addition to other media participating in our special programs, candidates for financing and other.
70%
of clients increased their revenues, reach and staff from the beginning to the latest year of their work with us.
Unparalleled support from specialist team
Our dedicated department of in-house specialists brings extensive experience in media management, strategy and industry trends. With diverse backgrounds in digital, TV, radio broadcast and print media, our team crafts customized workplans to address the unique challenges faced by our clients. We deliver direct interventions using our specialized skills and, when needed, tap into our network of external experts to provide tailored solutions. MAS fills the knowledge gaps and equips media with the information and know-how they need to make informed decisions, empowering clients to thrive in a fast-changing industry.
Examples of interventions
In Indonesia, MAS provided comprehensive technical assistance in editorial tools, audience development and efficiency improvements. We conducted an audit of their data governance and internal data sharing protocols, enhancing their team's capacity to handle large data sets for further mining. Additionally, we collaborated with the partner on SEO to reduce reliance on social media traffic. Through targeted training and strategic optimization, we improved capacity to work on data journalism pieces and increased traffic from search: the result was a more robust digital presence and improved efficiency for the client.
In Ukraine, MAS worked with a client to facilitate their transition from an ad-supported to a reader-supported business model. Focusing on senior management and execution, we worked closely to revamp their operations and strategy. Recognizing the potential of reader support, the client received spontaneous donations from their readers during the Covid pandemic. Building upon this momentum, we assisted them in developing a new subscription model to ensure the sustainability of their newsroom operations. By embracing this shift and diversifying their revenue streams, the client took a significant step towards achieving long-term sustainability and reducing their reliance on advertising or grants.
In Hungary, MAS assisted a client to leverage technology and accelerate their growth in news delivery. By harnessing emerging technologies, platforms and advanced analytics tools, MAS helped the client enhance their capabilities and streamline sales operations. The initiative involved the implementation of a Customer Relationship Management (CRM) system, enabling them to launch a membership program with targeted offerings. This strategic use of CRM translated into increased sales, automated sales campaigns and improved customer retention. MAS empowered the client to leverage data and technology to drive their business forward, creating a more efficient and impactful subscription system.
MAS played a vital role in improving financial management and building long-term sustainability for a Brazilian news organization. With MAS support, the client gained a deeper understanding of their audience, leading to increased engagement and supporter numbers. We also helped formalize partnerships, draft contracts and establish solid administrative and financial foundations. Through workshops and collaborations, they learned about monetization strategies, digital products and data management. Internal and external specialists provided valuable guidance for the company in its early stage of exponential growth.
In Lebanon, we collaborated with a media organization to redefine their revenue strategy and achieve business growth. Through a comprehensive understanding of the digital media ecosystem, MAS hired experts that guided the leadership team in implementing reader support initiatives. By conducting a survey exercise, they identified key areas of interest for potential members, such as learning opportunities, community participation and supporting journalism. Leveraging the survey data, we recommended testable prototypes and tailored marketing messaging. As a result, the media organization successfully launched their membership program, generating positive outcomes. Ongoing collaboration with MAS ensures continuous improvements and progress in their revenue goals.
MAS has worked with numerous clients to ensure best practice corporate governance in areas ranging from creating strong management and advisory boards to support growth to introducing Employee Stock Ownership Plans (ESOP). For example, MAS assisted the transition of a company from being founder-led to a management structure that included hiring a CEO to drive growth so the founder could remain focused on ensuring excellent content. And in Latin America, we assisted a media company to hire a Chief Financial Officer for the first time, permitting new financial reporting and disciplines that have delivered impressive revenue growth.
Helping to build successful projects all over the world
Our support helps media build strong businesses, wherever they are. From Argentina to Zambia, we work hand-in-hand with clients, helping them succeed in local markets.