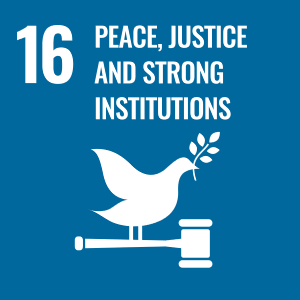 SDG supported: 16. Peace, justice and strong institutions
The work
Fake news has become a pressing issue globally, particularly during election periods when dis-and misinformation can have a significant impact on public opinion, with the Philippines being no exception. Rappler, a prominent news website, has been at the forefront of promoting fact-checking and combating the spread of false narratives.
The outlet dedicated extensive coverage to social media mis- and disinformation surrounding the presidential election in 2022, with a dedicated Digital Forensics Team composed of journalists, fact-checkers and data scientists. Through multiple investigations, Rappler uncovered the existence of online networks that were strategically amplifying and benefitting candidate Ferdinand "Bongbong" Marcos Jr., son and namesake of the late Philippine dictator.
As early as 2019, Rappler investigated disinformation supporting the Marcoses on Facebook, using Sharktank, an innovative, first-of-its-kind tool it developed for monitoring publicly available content posted on public groups and pages. The outlet investigated massive amounts of targeted disinformation, which sought to alter public perception of the late Philippine dictator and his politically active family, paving the way for their further resurgence. Ending a well-oiled campaign that sought to bury the past and evade scrutiny, Marcos won the election, nearly four decades after his father was ousted from power by the Filipino people.
You can't have integrity of elections if you don't have integrity of facts.

Maria Ressa, Rappler CEO
Impact
Through diligent fact-checking and extensive research, Rappler debunked numerous misleading posts and messages, enabling citizens to make more informed choices and thereby strengthening the democratic process. Multiple other outlets and disinformation studies have confirmed findings related to Marcos' disinformation. The outlet also sparked vital discussion regarding the far-reaching impacts of unregulated tech platforms, pushing social media giants to take corrective steps to stamp out falsehoods. Several malignant pages and accounts exposed by Rappler were taken down by Facebook and Twitter for coordinated inauthentic behaviour.
Rappler helped launch#FactsFirstPH, an innovative network of 100 groups to identify, track and expose disinformation to voters. From February 1 to April 30, 2022 the coalition generated an impressive amount of content, including 878 fact-check articles and translations, 48 fact-check videos, 75 artworks and 19 research studies. These resources were widely shared, republished, repurposed and translated by member organizations, fostering collaboration even among typically competitive newsrooms. Notably, posts featuring the #FactsFirstPH hashtag on Facebook garnered over 6 million interactions within the same time frame.
The reporting prompted a backlash. The State stepped up its attacks on Rappler: new cyber-libel complaints were made against Rappler and its CEO Maria Ressa, and Rappler correspondents were barred from covering some presidential rallies. There was also an increase in Distributed Denial-of-Service (DdoS) attacks on the news site, a form of cybercrime in which the attacker floods a server with artificial internet traffic to prevent legitimate users from accessing the site.
Rappler's fact-checking efforts gained recognition as it made it to the shortlist of the Sigma Awards. The #FactsFirstPH coalition was awarded Most Innovative and Impactful Collaboration at Global Fact 9, an annual international fact-checking conference.