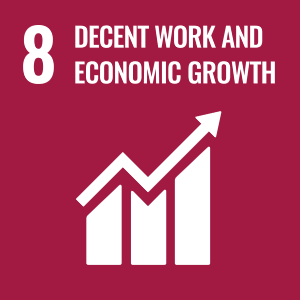 SDG supported: 8. Decent work and economic growth
The work
Over the years, Malaysiakini, a prominent Malaysian online news and politics portal, has extensively investigated modern-day slavery networks within the country's labour recruitment system, revealing instances of human trafficking, forced labour and exploitation of migrant workers.
For example, in partnership with Indonesian news weekly Tempo, which is also an MDIF partner, Malaysiakini unveiled a series of articles focusing on the trade and trafficking of women from Indonesia to Malaysia. This extensive series encompassed months of meticulous research conducted in both countries, tracing the journey of migrants from their origins to their final destinations and delving into the financial transactions connecting the two nations.
In a subsequent investigation, Malaysiakini released a four-part series revealing the labour abuse experienced by migrant workers from Bangladesh. Over 100 interviews with workers, agents and firms unveiled a troubling scheme that forced workers into slave-like conditions with shocking accounts of overcrowded accommodation and exorbitant fees.
Going undercover and posing as prospective employers, Malaysiakini also exposed bold tactics used by traffickers, including cold-calling employers for worker sales. The undercover operation confirmed a complex scheme: significant initial fees for employers, continuous wage commissions, and workers entrapped by traffickers managing their finances and passports.
Impact
Following Malaysiakini's reports, law enforcement agencies including the police, immigration officers and the Labour Department initiated raids on factories, resulting in worker rescues, perpetrator arrests and subsequent charges. The violations revealed included the company's failure to report migrant worker employment, unjust salary deductions and potential infringements of the Employment Act 1955. Many rescued Indonesian workers vehemently declared "never again" in response to the question of returning to work in Malaysia after being freed.
Despite calls for probes to investigate the management of migrant workers in the country, the authorities assigned responsibility to malicious actors and dismissed claims that policy changes allowing foreign worker recruitment with relaxed conditions are to blame. The Human Resources Ministry emphasized ongoing monitoring and refuted allegations of unchecked procedures.
Malaysiakini's reporting on migrant workers from Bangladesh earned it a highlight at the Malaysian Press Institute-Petronas Journalism Awards in the category of Investigative Reporting Excellence.