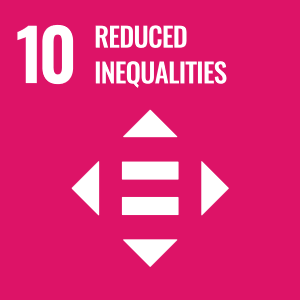 SDG supported: 10. Reduced inequalities
The work
In Serbia, investigative outlet and a TV channel Insajder runs a program named "Small Big Stories", featuring hard-hitting stories of discrimination and injustice that impact the lives of vulnerable people and aiming to improve their daily lives and reduce the inequalities and mistreatment they face. In addition to video reports, the publication embraced audience engagement, enabling readers to follow story progress over time online and share their insights and leads with reporters through a specialised web form.
We receive messages almost every day from citizens reporting on ways that government and institutions have failed or even worked against them. We wanted to create a dedicated space for these stories and provide a mechanism for readers to get involved.

Brankica Stanković, Editor-in-Chief
One episode highlighted the unreliability of a pension fund's record system, hindering citizens from accessing their retirement benefits, including the case of a man who discovered he was missing from the system despite years of payments.
Another episode exposed the challenges faced by citizens of Vrnjacka Banja with chronic kidney disease requiring daily dialysis. Despite available, untouched dialysis equipment at a planned but unopened centre, patients had to travel 25km daily to another city for treatment.
The program also looked into hospital mismanagement involving a man who died at a hospital in Belgrade and was buried at a cemetery for unknown persons without his family's knowledge, with the authorities claiming a data transfer failure.
Insajder also delved into disparities in hepatitis C treatment, revealing that while 250 individuals received revolutionary antiviral therapy introduced in 2018, more than 500 people yearly were denied due to strict eligibility criteria.
Impact
The show won awards and recognition, including the annual tolerance award from the Commissioner for the Protection of Equality and the OSCE Mission in Serbia, and an award for ethical reporting on poverty from the European Network Against Poverty in Serbia.
Under scrutiny, the dialysis center in Vrnjacka Banja was eventually inaugurated, providing vital healthcare access to patients in need.
The Serbian Ombudsman validated deficiencies in the Ministry of Health's handling of the burial case, prompting the family of the deceased man to initiate a lawsuit against the state for its management of the situation.
Subsequent to the broadcast addressing hepatitis C treatment, the stringent eligibility criteria were eliminated, facilitating wider access to the therapy for more people.
Following Insajder's exposure of the pensioner's absence from the pension system, the local Pension and Invalidity Fund office issued an official disability pension decision. Even so, he is still seeking to retroactively claim benefits for the past four years when he was mistakenly excluded from pension support.
Better something than nothing. (…) If it wasn't for the help of your team I would probably still be out of the system.

The pensioner